Personnel
Our people work persistently in long-term employment relationships and primarily full-time.
We work according to our values: skilfully, boldly, together. We support our people's professional development and commitment to make the entire work community and our business culture even better.
In particular, we aim to identify the kind of expertise and competence we will need in the future, and how we can support everyone to develop these abilities in themselves.
Our aim is that skilled, motivated and committed people will work for us. We have made huge efforts in recent years to achieve this goal. We have succeeded in this, because we received an honourable mention in the Most Inspiring Employers in Finland 2019 competition. This recognition can only be achieved by those Finnish organisations that achieve optimal results in the Corporate Spirit's personnel satisfaction survey.
According to the personnel satisfaction survey results, our strengths include a good team spirit and strong investment in the wellbeing of personnel, tools, workspaces and ergonomics.
Key personnel figures
At the end of 2019, we employed 87 (in 2018: 105) people, of whom nine (15) had a fixed-term employment relationship. Our prevailing working time arrangement is full-time work. At the end of 2019, a total of 5.7% of the employees were part-time employees.
Typical for a company in energy branch in Finland, 27% of our personnel are women.
More detailed information on our personnel in our Annual Report.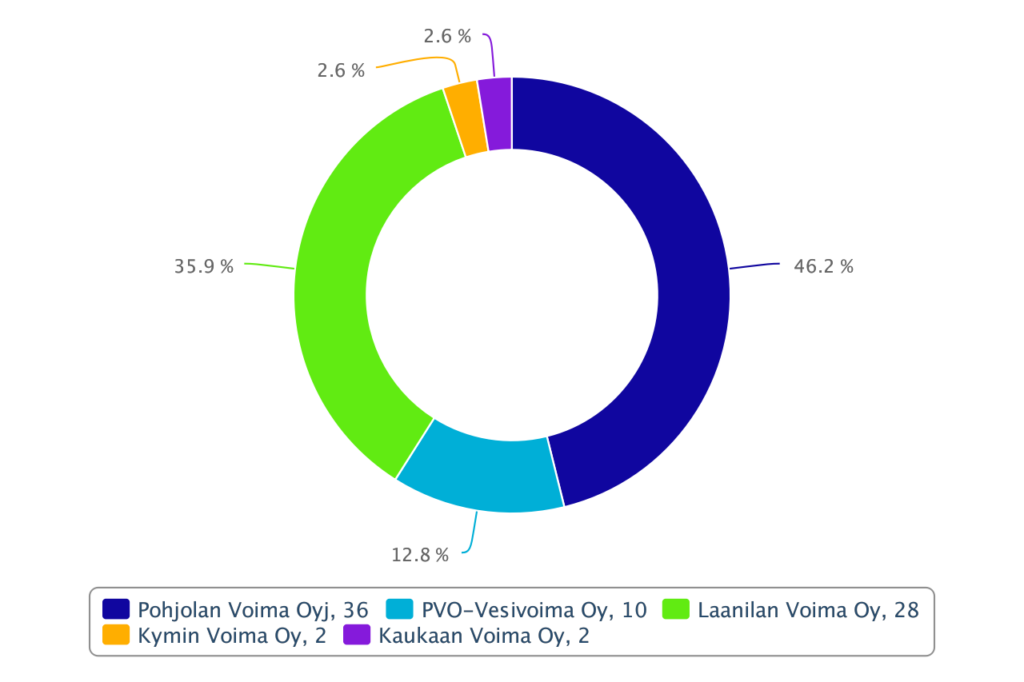 Read more about