Circular economy: by-products to good use, recycled fuel to boiler
For us at Pohjolan Voima, the circular economy means the utilisation of by-products, using recycled fuels and reusing materials.
At three of Pohjolan Voima's power plants, solid recovered fuel is used as one of the fuels. It replaces some of the other fuels at the power plants. Recycled fuel is used at Porin Prosessivoima, Rauman Biovoima and Alholmens Kraft in Pietarsaari.
Recycled fuel means combustible material that has been processed from separately collected energy waste from trade and industry. In practice, this means paper, cardboard, plastic and wood from demolished buildings, which is then finely chopped by the recycled fuel supplier. Solid recovered fuel does not consist of biowaste.
It makes sense for the circular economy that waste can still be used as an energy source when it cannot be utilised in any other way. In addition, using recycled fuel will further reduce total emissions from power plants.
Ash and gypsum harnessed for use
The combustion gas clearing processes at power plants generate ash and gypsum as by-products. They do not go to waste. Instead, they are used in earthwork and as forest fertilisers. The by-products can be used very efficiently.
Ash can be used in earthwork as the filtering layer of roads and parking lots, and in noise barriers, for example. Ash can also be used in industrial processes as raw material for cement, asphalt and concrete, which saves natural resources.
In Pohjolan Voima Group, Rauman Biovoima Oy is the pioneer in using the by-products. It aims for zero-waste energy production.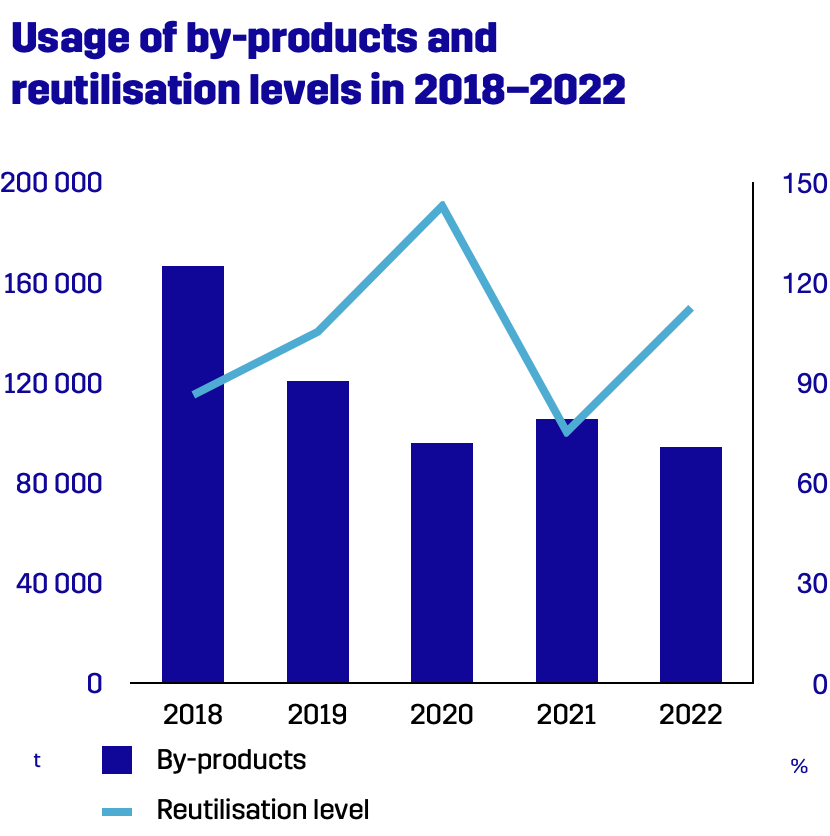 Efficient recycling of demolition waste
The structures and equipment at oil and coal power plants that are to be demolished are recycled.
Production operations at Tahkoluoto power plant in Pori and at Kristiina power plant in Kristiinankaupunki ended in 2015, and the plants were demolished in 2020 and 2021. Previously, in 2015, the Mussalo power plant in Kotka was demolished.
The principles of the circular economy guided the demolition work. All reusable material has previously been directed for reuse, either as it is or as recycled materials. Almost all the materials have been reused in one way or another.