Working for the climate: towards a low-carbon society
Pohjolan Voima is part of a project that aims to transform Finland into a low-carbon society. As we produce a significant part of all electricity produced in Finland, our operations matter.
We've been persistently reducing our carbon footprint since the late 1990s. Already 97% of our electricity production is currently CO2 neutral. 80% of our heat production was carbon neutral in 2022. These percentages will continue to increase.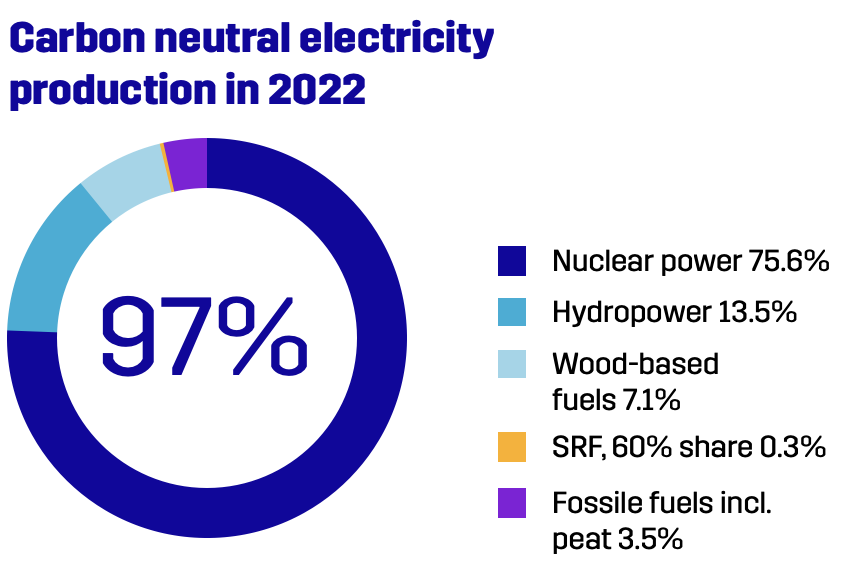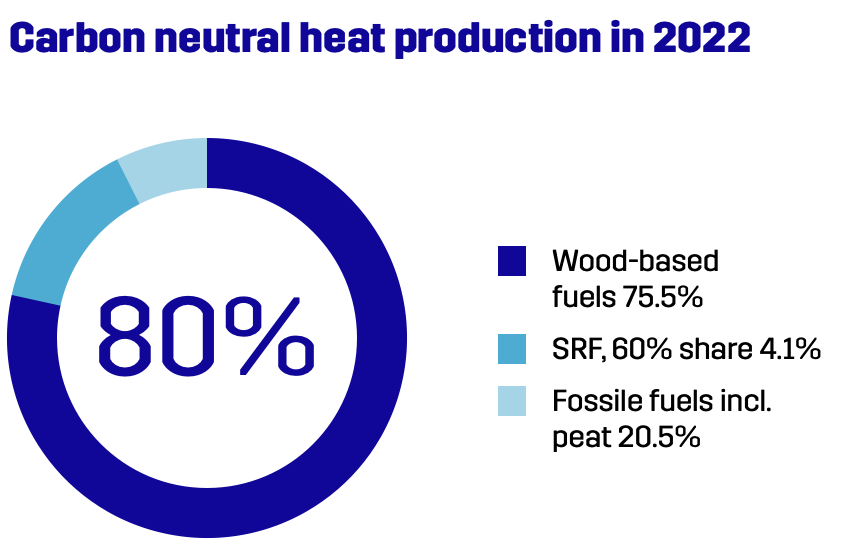 Our aim is to raise the share of CO2 neutral production to 99% by 2025. In heat production we are aiming at 85% by 2025.
Nuclear power, hydropower and biopower
At Pohjolan Voima, the most significant production method for CO2-neutral electricity is nuclear power. TVO's Olkiluoto 3 nuclear power plant started it's regular electricity production on Sunday, 16 April 2023. With it, the percentage of low-carbon electricity production will increase further. TVO is a joint venture of Pohjolan Voima.
Hydropower is the most significant way to produce renewable energy in Finland, and it is the most important source of balancing power. We have increased the performance of our hydropower plants during overhauls. This has increased our capacity to produce CO2-neutral hydropower. However, the production of hydropower varies each year due to the amount of rainfall.
Our thermal power plants are efficient combined heat and power plants (CHP). The CHP plants located on forest industry sites utilise wood-based by-products from the wood-processing industry. They produce process steam required at the plants and district heat for local communities.
We have torn down three of our oil and coal power plants. The first was the Mussalo power plant in Kotka in 2015. In 2019-2021, the coal and oil power plants in Kristiinankaupunki and Tahkoluoto in Pori are next in line.
Peat becomes a backup fuel
In power plants for combined heat and power production, the fuels are mainly wood-based fuels. In addition, recycled fuels, peat and coal are used.
Our aim is to restrict the use of peat to backup fuel by 2025, on market terms. We are currently examining the measures that are required for this transition in various power plants.
In some power plants, the work is well underway. Restricting the use of peat to backup fuel is not a simple matter, because we need to find the most suitable solutions for each plant and boiler. The aim is to avoid corrosion and major failures.