Cooperation within networks
We operate in a project-based manner within networks, both with our shareholders and our partners and subcontractors. We can thus harness the best possible expertise for each project.
We invest in development to further improve the reliability and energy efficiency of our power plants. We work closely with our shareholders, as well as with the technology suppliers of each of the power plants. Together, we try to find the most functional and cost-effective solutions. `
For example, at the Kaukaan Voima and Kymin Voima biopower plants, significant adjustments of boilers' combustion conditions have been successfully completed. The adjustments reduce emissions into the air and improve energy efficiency. This efficient control technology solution was achieved in collaboration with the technology supplier Valmet.
Visible locally
In our operating areas, we work with local communities in actual projects that have local value.
One example of this is the Jakkukylä suspension bridge, which spans the Iijoki river at Yli-Ii. It connects the village on each side of the river, making it easier and faster for schoolchildren and other pedestrians and cyclists to cross the river.
Much local collaboration takes place especially in the Iijoki river, where among other things, beaches and boat docks are restored, and horsetail is cut to facilitate boating.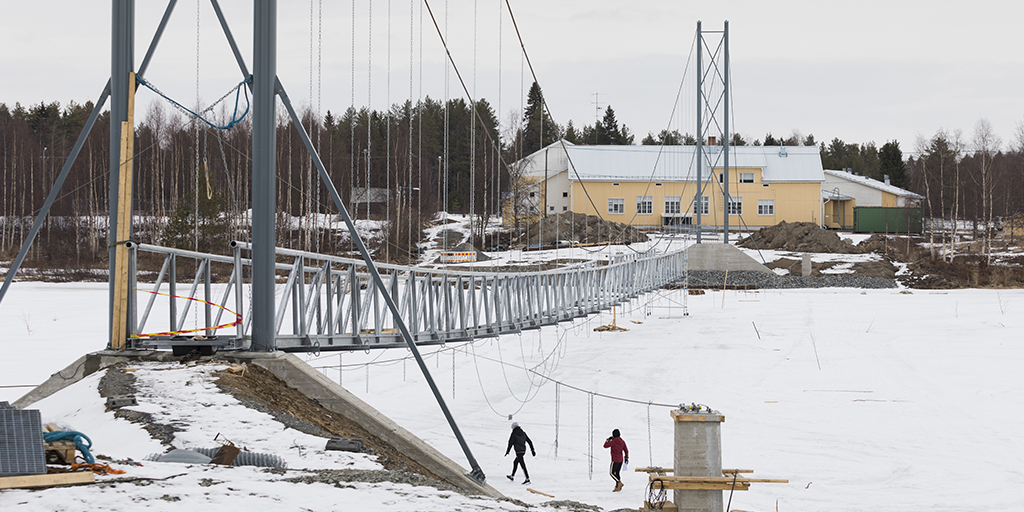 Research and master's theses
We also cooperate with universities and students. We cooperate in research projects by offering material for researchers and partial funding for research projects, for example. Our power plants employ people working on their master's theses.
This research collaboration also generates innovations which are more generally beneficial. An example of this collaboration is the turbine regulator, which was developed by PVO-Vesivoima and researchers at the University of Oulu. The regulator can exert much more accurate and faster control of the power plant's production.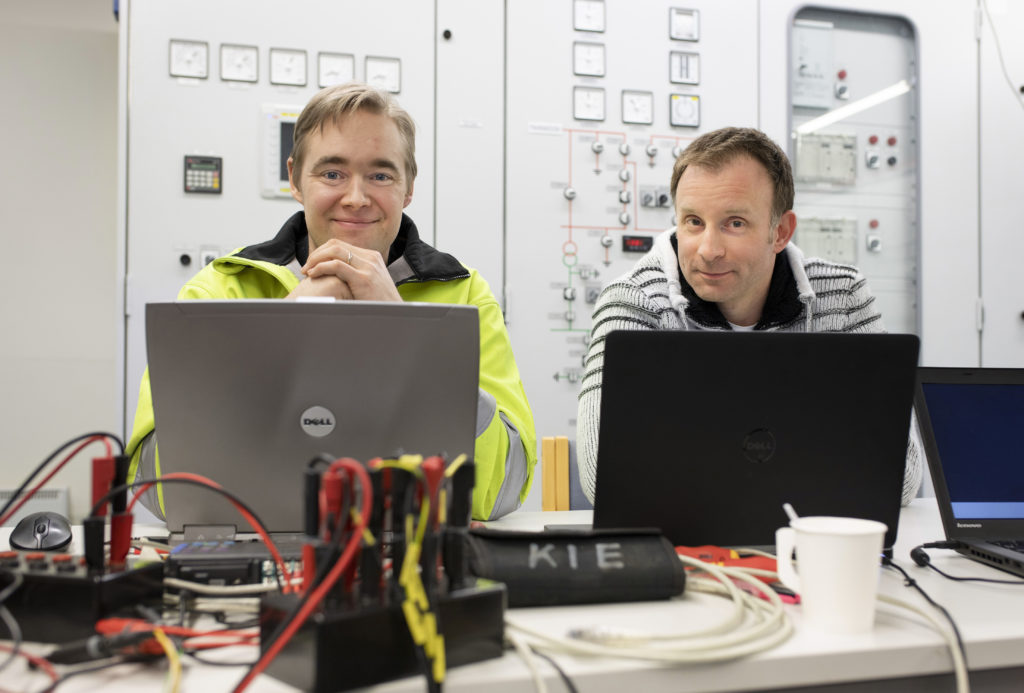 Understanding across generations
We have also started a series of discussions with young opinion leaders. We want to better understand what young adults think about various methods of combating climate change and producing electricity for society, as well as about energy production itself.
In 2020, we were the main sponsor for the Helsinki Think Company's 4Uni project at the University of Helsinki. In the project, multidisciplinary teams develop business ideas to tackle the challenges faced by society. The theme for 2020 was the electrification of society.