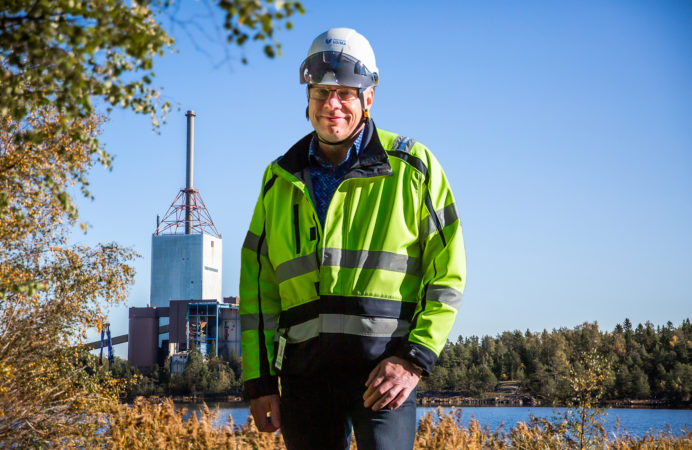 Power plant specialist Jari Grönvall has been appointed as the Managing Director of PVO-Lämpövoima Oy as of 1 June 2021. The present Managing Director Petri Hurri will retire in August 2021.
"I would like to thank Petri Hurri for his long career at Pohjolan Voima. At the same time, I welcome Jari Grönvall to his new position", says Ilkka Tykkyläinen, CEO of Pohjolan Voima.
The production operations of PVO-Lämpövoima in Kristiinankaupunki and in Pori at Tahkoluoto ceased in 2015. The demolition of the Kristiinankaupunki power plant that started in summer 2020 is scheduled to be finished during 2021. The demolition of the Tahkoluoto coal-fired power plant in Pori was completed in 2020.
Additional information:
Ilkka Tykkyläinen, President and CEO, Pohjolan Voima Oyj, tel. +358 (0)40 670 6056, ilkka.tykkylainen@pvo.fi
Jari Grönvall, Power Plant Specialist, Pohjolan Voima Oyj, tel +358 (0)50 3133 3441, jari.gronvall@pvo.fi (Managing Director of PVO-Lämpövoima Oy as of 1 June 2021)