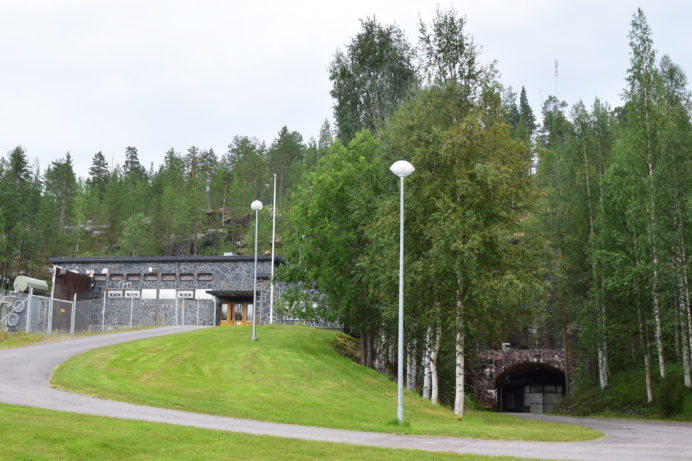 To celebrate its 80th anniversary, Pohjolan Voima had an open day at the Jumisko hydropower plant in Kemijärvi on Thursday, 29 June 2023. Modern hydropower reconciles electricity production with the needs of nature and people.
The story of Pohjolan Voima began with hydropower and ensuring the owners' access to electricity during the electricity shortages after World War II. Built inside the bedrock in 1954, the unique Jumisko power plant was Pohjolan Voima's second power plant.
Pohjolan Voima's basic mission has remained the same: to reliably supply electricity and heat to its owners. Today, Pohjolan Voima produces some 20% of Finland's electricity with thermal, nuclear and hydropower, and 97% of the production is carbon neutral. Reconciling competitive carbon-neutral production with biodiversity is a strategic objective of Pohjolan Voima.
Hydropower plays a key role as reliable balancing power
Hydropower plants produce balancing power, which is vital to the Finnish electrical power system. An increase in renewable wind and solar power means more fluctuation in electricity production and a subsequent increase in the need for balancing power.
"We will also need domestic, renewable and balancing hydropower in the future. It's excellent alongside wind and solar power, the volumes of which depend on weather conditions. Hydropower is the best balancing power, as the balancing capacity of hydropower plants means they can be adjusted in seconds to meet the fluctuations in daily electricity demand," says Jani Pulli, the managing director of PVO-Vesivoima, a subsidiary of Pohjolan Voima.
"Our refurbished modern hydropower plants produce electricity in a reliable, timely and energy-efficient manner. In the development of the plants, we use the latest technology to further increase the timeliness, balancing capacity and reliability of production," Pulli continues.
Sustainable production as the goal
Pohjolan Voima is implementing a biodiversity programme it introduced this year. In hydropower, the company is committed to promoting the restoration of the natural migration patterns of migratory fish and to developing the aquatic environment through local cooperation as well.
"Modern hydropower is a responsible choice for both the environment and people. Technological advancements and smart systems improve our ability to reconcile electricity production with the needs of the aquatic environment. We're also taking steps to improve biodiversity. In the Iijoki river, we're implementing a joint Iijoki Vision, working with other parties to develop the downstream migration of migratory fish. We're also gathering experience on the use of the Fishheart fishway to promote upstream migration as part of the comprehensive migratory fish measures. In addition, we're participating in migratory fish cooperation on the Kemijoki and Ounasjoki rivers," explains Jani Pulli.
"We're also developing the regulation of waterways in cooperation with various user of the bodies of water. New water level regulation recommendations have been prepared in cooperation with the authority and local residents for the Jumisko water system at the Suolijärvi Lakes to reduce the environmental and recreational harm caused by regulation," Jani Pulli says.
Additional information:
Jani Pulli, managing director, PVO-Vesivoima Oy, jani.pulli@pvo.fi, tel. +358 50 386 2680
Jumisko hydropower plant
The unique power plant was built inside the bedrock, where the water is piped through tunnels totalling 7.5 kilometres. The innovative solution makes Jumisko's head of fall, 96 metres, the highest in Finland. Completed in 1954, the power plant was refurbished in 2021. Jumisko hydropower plant – Pohjolan Voima
PVO-Vesivoima Oy produces electricity with its hydropower plants on the Iijoki, Kemijoki and Kokemäenjoki rivers. The average total annual energy production output of the company is 1.7 TWh. The company is part of Pohjolan Voima Group. www.pohjolanvoima.fi; Twitter: @PVOVesivoima