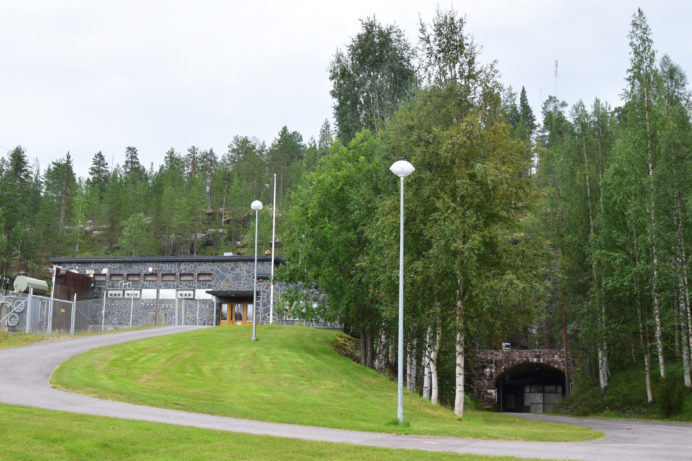 The Jumisko hydropower plant in Kemijärvi has been restarted after its overhaul. The control options and energy efficiency of the power plant will improve as a result of the overhaul.
The Jumisko hydropower plant is producing electricity again. During the overhaul, its original turbine and outdated electricity and automation systems were replaced, and its generator was serviced.
More flexibility for production
Thanks to the modernisation, the power plant is able to produce regulating energy more flexibly. Regulating energy is important for the balance of the national power supply.
"New equipment increases power and reliability in terms of production. Production can be adjusted more precisely in accordance with the changing need for electricity while also taking the environment and recreational use into account. In addition, the efficiency of remote operation control and maintenance needs assessment will improve," says Juha Kähkölä, Development Manager at PVO-Vesivoima.
The overhaul of the power plant started in March with demolition work, and the installation of new equipment began in April. Test runs at the power plant started at the end of July.
"The overhaul progressed despite the exceptional circumstances, and the power plant was reconnected to the national grid in the middle of August. The planning and execution of the work were challenging during the coronavirus pandemic and required more advance planning and preparation than usual. We paid special attention to health and safety on the construction site and followed very careful safety measures," Kähkölä explains.
The operating principle remains unchanged
The modernisation of equipment at the power plant did not change its operating principle or the volume of water running through the plant. The power plant is located inside the bedrock, and water is directed there through lakes, channels and a tunnel.
The current permit conditions for regulation were followed during the overhaul, and regulation was planned carefully for the spring and the flood season. A good water level for recreational use in the regulation lakes was achieved at the beginning of the summer.
Further information
Juha Kähkölä, Development Manager, PVO-Vesivoima Oy,
tel. +358 50 303 8622, juha.kahkola@pvo.fi

Jumisko hydropower plant
Completed in 1954, overhauls in 1982 and 2021
Power plant excavated inside the bedrock
1 Francis turbine, supplied by ČKD Blansko Holding, a.s.
Electricity and automation systems supplied by Insta Automation Oy
Height of fall 96 m
Utilisable flow 36 m3/s, mean flow 14 m3/s
Capacity before the overhaul: 25.8 MW. Capacity increase through the overhaul: 2.0 MW
One of the power plants that maintain the balance of the Finnish electricity system through their flexibly adjustable electricity production