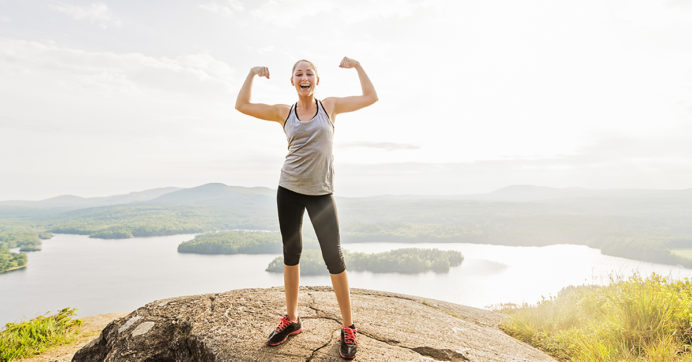 Pohjolan Voima reached excellent results in its personnel satisfaction survey for 2020. Pohjolan Voima is one the most inspiring employers in Finland in 2020. This recognition can only be achieved by organisations reaching optimal results in Eezy Spirit's personnel satisfaction survey, which is used by hundreds of Finnish organisations.
Being listed as one of the most inspiring employers in Finland means that Pohjolan Voima has invested in developing its operations by listening to its staff's views in matters that are important to the company. The organisation's employees are enthusiastic and motivated and they are committed to working for the objectives and growth of the company.
"Here at Pohjolan Voima, we are promoting a corporate culture that allows us to reform and find new, bold solutions. Our work matters as we contribute to building a carbon neutral future. Our work community is brave, flexible and ready to change," says Tiina Nyström, Executive Vice President, General Counsel & HR Director at Pohjolan Voima.
"We value our success in the Suomen innostavimmat työpaikat (Most Inspiring Employers in Finland) listing. It means that our corporate culture supports and motivates our employees and contributes to their success. It creates decisive power!"
What is an inspiring workplace like?
Enthusiasm makes life more interesting, fun and creative. It contributes to wellbeing and managing. Enthusiasm creates innovations and bears fruit. An inspiring workplace creates value in the future, and it is the most important ingredient to human capital. In an inspiring workplace, people want to do their best.
Benefits of an inspiring workplace
For the organisation's personnel, the recognition means that the organisation has succeeded in developing its operations with its personnel.
For customers and other stakeholders, it contributes to an image of a reputable and responsible organisation.
For job applicants, the personnel's positive image of their employer sends a strong message of an inspiring and attractive workplace.
We wish to thank our personnel for the great achievement and enthusiasm. Thank you for your input in our success story!
LET'S BE ENTHUSIASTIC, INSPIRING AND SUCCESSFUL TOGETHER!
Pohjolan Voima is a versatile, highly skilled Finnish energy company. It was established in 1943. Our shareholders are also our customers, for whom we produce electricity and heat at cost price with hydropower, thermal power and nuclear power. We generate approximately 20 per cent of all electricity produced in Finland. Already close to 95 per cent of our electricity production is CO2 neutral.
We create decisive power to strengthen competitiveness and contribute to a better tomorrow. Pohjolan Voima – Decisive Power. www.pohjolanvoima.fi Twitter:@PohjolanVoima