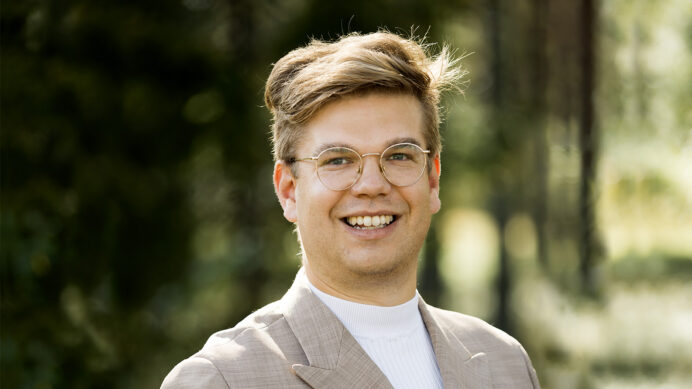 Energy company Pohjolan Voima has strengthened its public relations management. Miikka Koski has started as the new public relations manager. Mr Koski furthers Pohjolan Voima's relations by increasing dialogue between policymakers and the company.
Miikka Koski emphasises that energy is now closer than ever to the core of public decision making.
"Energy runs society. Yet few of us are aware of where and how the power for our plugs is generated and the incredible amount of energy production legislation resulting from complex decision-making processes," says Koski. Therefore, it is important to increase the policymakers' understanding of energy. Right now, decisions that could weaken the operating environment of the energy companies must not be made", says Koski.
The energy crisis has made energy production and consumption as the most crucial topic of public conversation. Mr Koski sees that the value of the at-cost operation model, the so-called Makala model in Finland, is now better appreciated.
"The energy crisis has again showed how important our at-cost Mankala operating model is for all of Finland. More than 40 per cent of electricity is produced at cost. As we generate electricity and heat at cost to our owners in the industry sector and other energy companies, the entire society benefits. Securing this operating model in the future to ensure the security of supply and industrial competitiveness is of absolute importance", he says.
Previously, Miikka Koski has worked in the European Parliament, Finland's Permanent Representation to the EU and for Finnish Energy in Brussels. The transferred to Pohjolan Voima form the public affairs manager position of Helen Ltd. He has a master's in political sciences.
Further information:
Miikka Koski, public affairs manager, Pohjolan Voima Oyj, tel. +358 400 631658, miikka.koski@pvo.fi