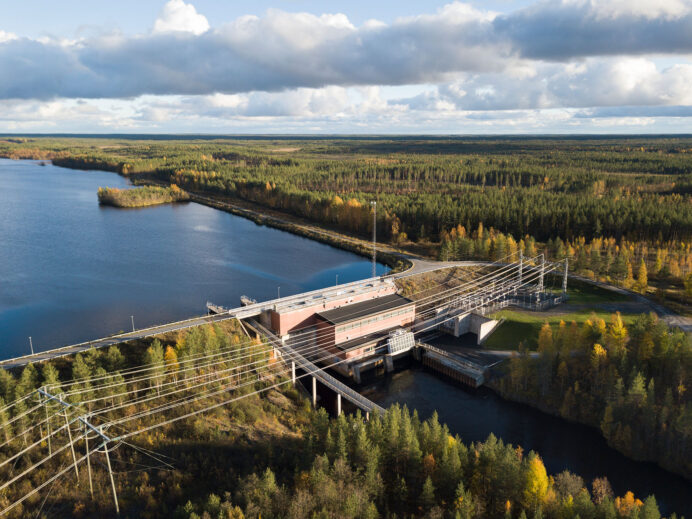 PVO-Vesivoima is planning the commissioning of a 3 MW ultracapacitor at its Kierikki power plant on the Iijoki river. An ultracapacitor is a short-term energy reserve that improves the performance of a hydropower plant and meets the growing need for fast balancing power. This is PVO-Vesivoima's first ultracapacitor project to pilot the technology for possible larger investments.
The share of weather-dependent renewable energy production, especially wind power, has increased significantly, which has also led to an increase in the demand balancing power. The ultracapacitor will further improve the operation of hydropower and the hydropower equipments' ability to withstand active balancing power use. Thus, the short-term energy reserve together with hydropower will strengthen the stability of the national grid when there are rapid changes in electricity production and demand.
– "An ultracapacitor is a highly efficient short-term energy reserve from which the power is available to use in a couple of seconds. It will allow us to respond extremely quickly to the need for balancing power in the event of a sudden drop in electricity supply or a rapid increase in demand. This is where the ultracapacitor comes in: it stores electricity and can release it quickly to the national grid for a few minutes," explains Antti-Pekka Sipola, PVO-Vesivoima's Production Manager.
The ultracapacitor will also support the increase in the production of renewable energy.
In addition to improving balancing power, the ultracapacitor will extend the service life of the hydropower plant in the long term by reducing the need to control the plant very quickly, which will reduce the wear and tear of the equipment.
"This is an important pilot project for us, which will give us excellent practical experience and information for potential future investments. We aim to be able to deploy ultracapacitors in all our hydropower plants in the future," Antti-Pekka Sipola explains.
The plan is to place the ultracapacitor in the area of the Kierikki power plant on the Iijoki river, and it will not have any significant impact on the environment, landscape or use of the water system. The preparation of the project's investment decision is currently ongoing and expected to be completed in May 2023. Construction is expected to start by the end of 2023.
Additional information: Antti-Pekka Sipola, Production Manager, PVO-Vesivoima Oy,
tel. +358 50 303 8615, antti-pekka.sipola@pvo.fi
PVO-Vesivoima Oy produces electricity with its hydropower plants on the Iijoki, Kemijoki and Kokemäenjoki rivers. The average total annual energy production output of the company is 1.7 TWh. The company is part of the Pohjolan Voima Group. www.pohjolanvoima.fi; Twitter: @PVOVesivoima