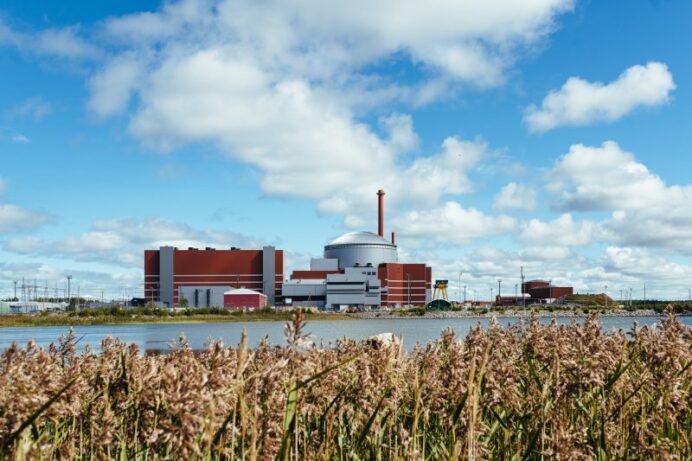 Regular electricity production at Olkiluoto 3 (OL3) has started on Sunday 16 April 2023. Test production has been completed and OL3 nuclear power plant unit is ready.
The fact that OL3 is now ready is a significant event for Finland's energy future, and naturally also a source of great joy for us at Pohjolan Voima as the majority shareholder of Teollisuuden Voima, says Ilkka Tykkyläinen, President & CEO of Pohjolan Voima.
From now on, Teollisuuden Voima (TVO) will produce about 30 per cent of Finnish electricity in Olkiluoto, Eurajoki. OL3 is a significant addition to clean, domestic production. It is Europe's largest nuclear power plant unit in Europe that produces electricity at ca. 1,600 megawatts. As Finland's greatest climate act, it will also accelerate the move towards a carbon-neutral society.
Teollisuuden Voima Oyj is a joint venture of Pohjolan Voima. Pohjolan Voima has a 58.5 per cent shareholding in TVO.
Further information: Ilkka Tykkyläinen, President & CEO, Pohjolan Voima Oyj, ilkka.tykkylainen@pvo.fi, tel. +358 40 670 6056
Pohjolan Voima is a Finnish energy company with 80 years of history. We are one of Finland's largest energy producers – our production accounts for approximately one fifth of the nation's total electricity production. We use hydropower, thermal power and nuclear power to produce energy at cost for our owners, domestic industrial and energy companies. We are working for a carbon-neutral Finland and committed to improving biodiversity. Of the electricity we produce, 97 per cent is already carbon neutral, and we will continue our mission. Our objective is to create decisive power to strengthen competitiveness and contribute to a better tomorrow.
www.pohjolanvoima.fi