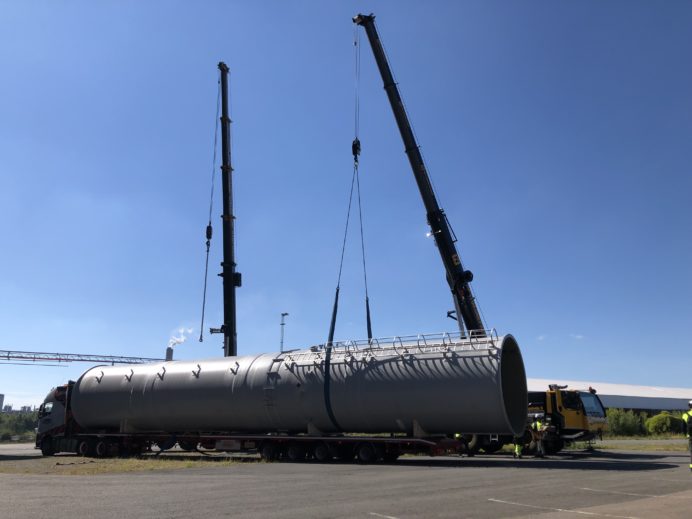 Rauman Biovoima's ageing stack will be replaced by the end of August. The boilers' annual overhauls will begin at the biofuel power plant in September to ensure smooth heat and power production during the winter. In addition, various fuels have been stored for the winter.
The stack of the Rauman Biovoima combined heat and power plant's boilers, built in 1983, is due for replacement.  The new stack will be a taller landmark, reaching 94 metres.
– "The work to replace the multifuel boiler's stack started this week, and the new stack has already been delivered to the worksite. The new stack's installation will begin next Monday and will be finished by the end of August. The new stack is some 15 metres taller than the current one," says Timo Pitkänen, managing director of Rauman Biovoima.
In September, the annual overhauls of the power plant's biofuel boilers will start, continuing until the end of November. Annual overhauls are carried out to prepare the power plant for the winter heating season.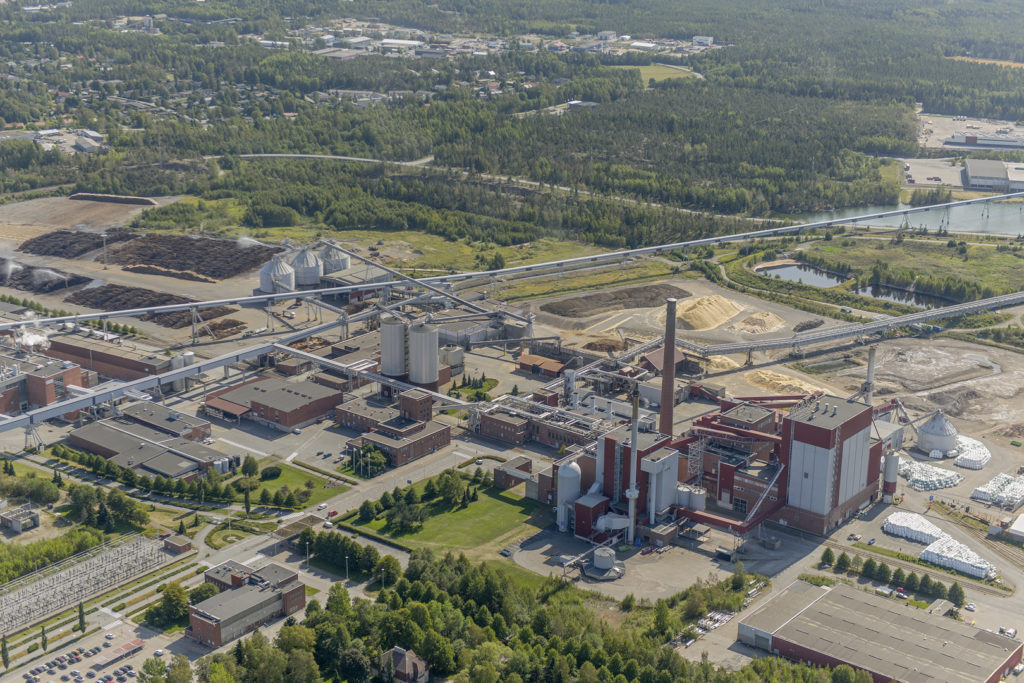 Fuels in store for winter
During summer, fuels were stored at the power plant for winter. Over 90 per cent of the plant's power sources are biofuels and recovered fuels. Small amounts of peat and coal are used as backup fuel.
– "Our fuel situation is good for the coming winter. We have stocked up our main fuels – forest industry by-products such as tree bark and logging residue – and clean recovered wood.  We also use bio-sludge and separately collected recovered fuel. We use a small amount of peat and coal as backup fuel, up to five per cent. Natural gas is not used at all," says Timo Pitkänen.
The Rauman Biovoima biofuel power plant is a pioneer in utilising different biofuels and a champion of the circular economy in Finland. Located on the premises of UPM Rauma, the power plant produces process steam for the UPM Rauma factory, heat for the Rauman Energia district heating network, as well as electricity. Rauman Biovoima is owned by Pohjolan Voima Oyj (72%) and Rauman Energia (28%).
Additional information: Timo Pitkänen, Managing Director, Rauman Biovoima Oy, tel. +358 50 533 0075, timo.pitkanen@upm.com, www.raumanbiovoima.fi