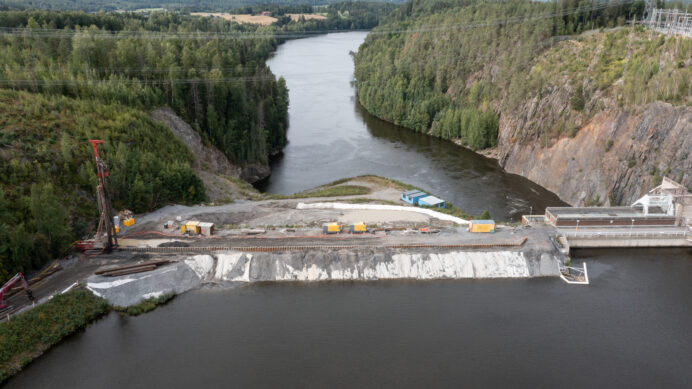 The first bored pile wall used to seal an earth dam in Finland was constructed at the Melo hydropower plant on the Kokemäenjoki river in Nokia. The project involved the deepest bored pile wall structure in Finland, as well as the largest dam ever repaired using this method.
The contractor was KFS Finland Oy, the drillig equipment was delivered by Mincon and the bored piles are by SSAB. The project's construction management and supervision consultant is Welado Oy. The project partners describe the unique project on the video.
The dam was strengtened with 4500 square metres of new, tight wall. The power plant was in normal production during the work, and the repairs did not have any impact on the water level in Lake Pyhäjärvi upstream of Melo.